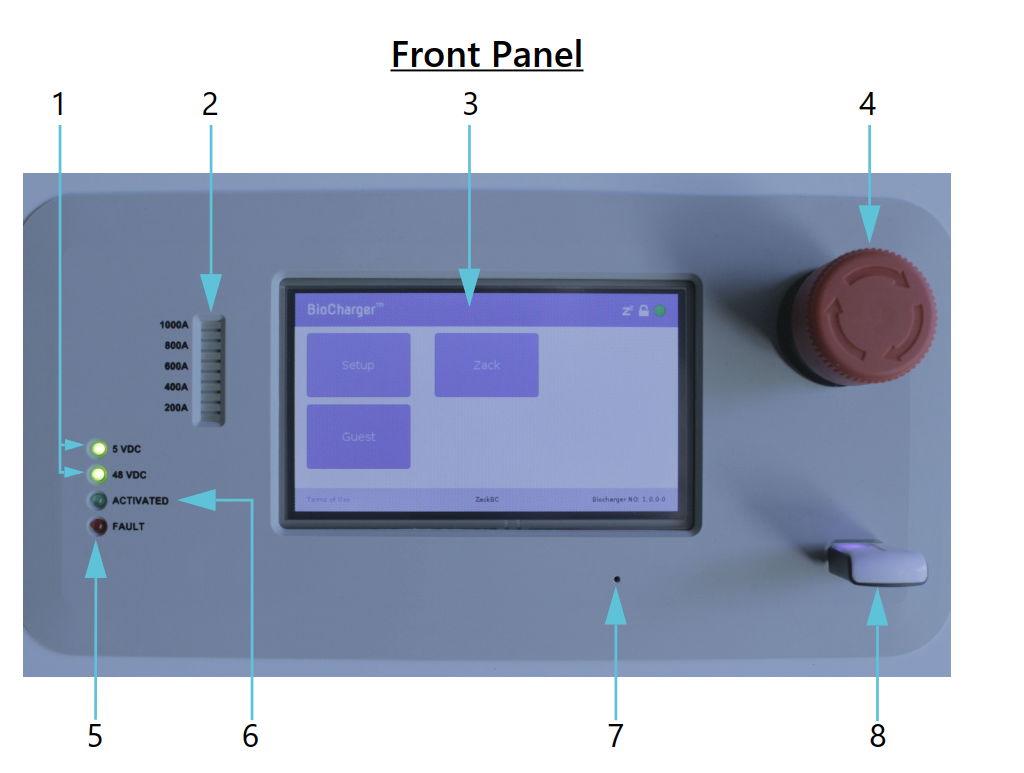 1

System Indicator Lights

5 VDC represents power to the internal computer.
48 VDC represents power to the internal power supply.

2

Power Indicator Lights

How much power is being produced by the recipe.

3
Pressure sensitive LCD control panel
4

Emergency Shut Off Button

Use this button to stop a recipe immediately.

5
Fault Indicator

There are two main reasons why the fault light would be on:

The internal tilt switch has been triggered indicating that your BioCharger NG is not on a level surface
The internal temperature of your BioCharger NG is above 140°F/60°C.

Ensure that the cooling vents and cooling fans, located on the back of your BioCharger NG, are dust free and not blocked.

If this light remains on for more than 5 seconds, contact our support team.

6
When lit, this indicates that a recipe is running.
7

Reset Button

See the Reset Condition section on performing a reset, if needed.

8

USB WiFi Adapter

This is used to connect your BioCharger NG to your wireless network.